share:
MADONNAS HAIR-SOLUTION
The Evergreen Madonna and her changing styles

Madonna, for more than three decades now has been a fashion icon as well as a hugely successful recording artist andnot to mention a movie star. Her character is matched by her beauty and even after all this time not only does she look incredible, she is still starting trends. Of course a large part of this is due to her ever changing hairstyles.  Always iconic, Maddona's style has defined eras and started crazes (who could forget the trend of wearing a single black, lace glove in the 80s?)

We take a look back at some of the most iconic hair moments across her career .

Early 80s Fringe.

During her début in the early, Madonna pioneered the 80s fringe look. This was first revealed during a 1982 photo shoot. The crimped style featured a bursting side fringe and a slim right end. The style was instantly copied around the world and became synonymous with the early 80s look.


Mid 80s Short Bob

In the mid 80s the princess of pop switched to a short bob cut and dyed her hair platinum blonde. This new sporty, boyish look surprised the fashion world but once again created a long lasting trend that was particularly follow by many other young wannabe pop artists at the time.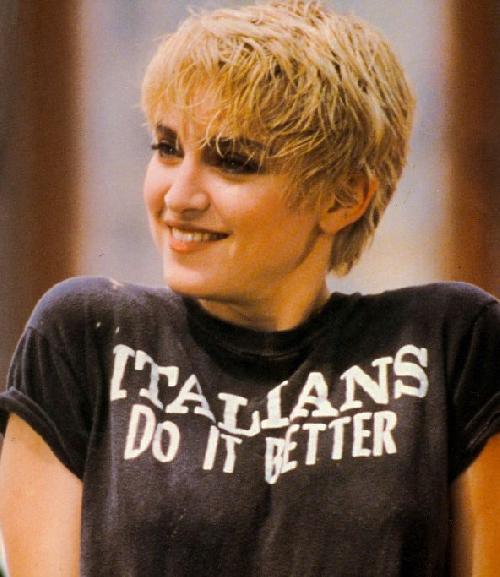 The 90s high pony

The 90s were a remarkable decade for fashion with many new styles coming into existence. They also saw a collaboration between Madonna and Fashion Designer Jean Paul Gaultier. As well as the now famous cone shaped bra, Madonna sported her now trademark high ponytail. The high end and long flowing waves were instantly received with much applaud and who can argue? As the decade went on again Madonna evolved her style this time with Braids. The black spirally and robust braids once again became part of her unique brand and provided a sultry look for the ever green queen of pop.


Into the 21st Century

The noughties brought yet another change, when Madonna sported a more formal and elegant look that complimented her maturity. All the various changes in fashion throughout the decade didn't leave Madonna behind and in 2006 she once again wowed her fans with a more modern, yet classic look that featured shorter blonde hair. In 2012 she once again sported a variation of her curly blonde locks and despite her maturity continues to define fashion and look incredible.